ABOUT US
Public health pestcide professional
Established in 2002, DPC group corporation Ltd. is a rodenticides and pyrethroids technical manufacturer, which headquartered in Zhenjiang,P.R.China. As an ISO 9001:2008 and CNAS certificated company, cooperating with EU companies, DPC has rich experienced engineers to produce high content rodenticides and pyrethroids especially bromadiolone 98%, brodifacoum 98%, chlorophacinone 98%, difenacoum 98%, prallethrin(ETOC) 96%, transfluthrin 98.5%, imiprothrin 50%TK, esbiothrin 93%, meperfluthrin 95%, empenthrin 90%,  D-allethrin 93% and their intermediates.
DPC has experienced experts, excellent manufacturing equipment, and a advanced R&D center. It owns the ability to provide products from intermediates, TC and final products. And it also provides custom synthesis service, to help its customer with its best efforts.
In DPC, we care about the quality and success of our customers' projects as if they were our own. We are committed into providing the reliable quality, competitive prices and superior service to our customers.
Got ISO certification ISO9001:2008 GBT19001-2008
2016.1
We built our new lab with full safety measures and full equipments, and get B Quality inspection agency certificate by CPCIF
2015.9
In order to expand production scale, we set up a new company in our city to produce pyrethroids.
2013.5
Parent company won AAA Grade credit certificated by People's Bank of China.
2010.3
We purchased new production equipment, started to make mother liquid concentration and bait & pasta to meet customer's needs.
2006.2
We built our own lab to ensure each batch product was qualified. Eventually, we synthesized brodifacoum 96%TC successfully.
2005.8
Our company was founded by INTER-CHINA CO.LTD in Zhenjiang, Jiangsu, China.After several months of efforts to successfully synthesize bromadiolone 96% TC, first kind of this product by our company.
2002.3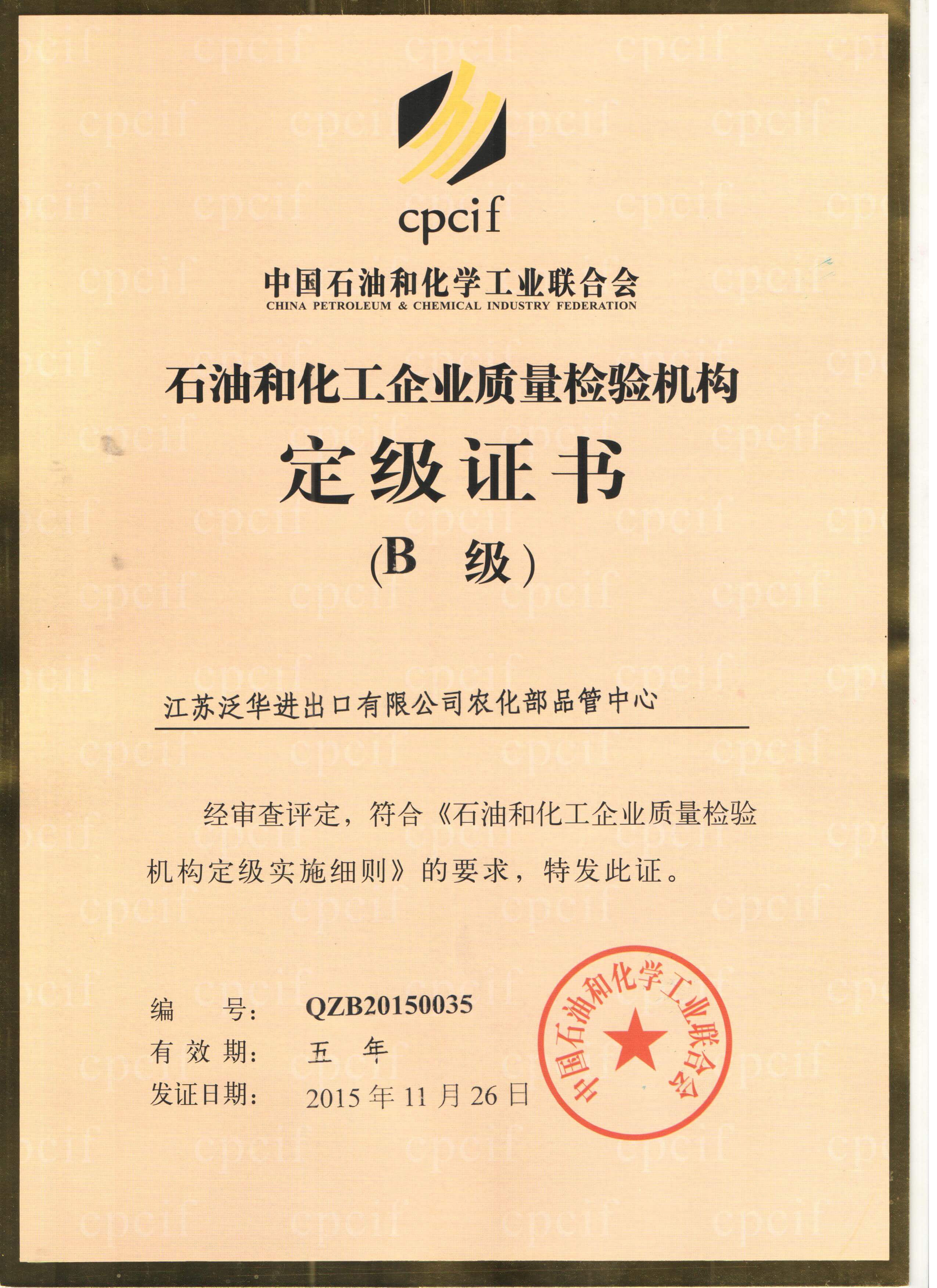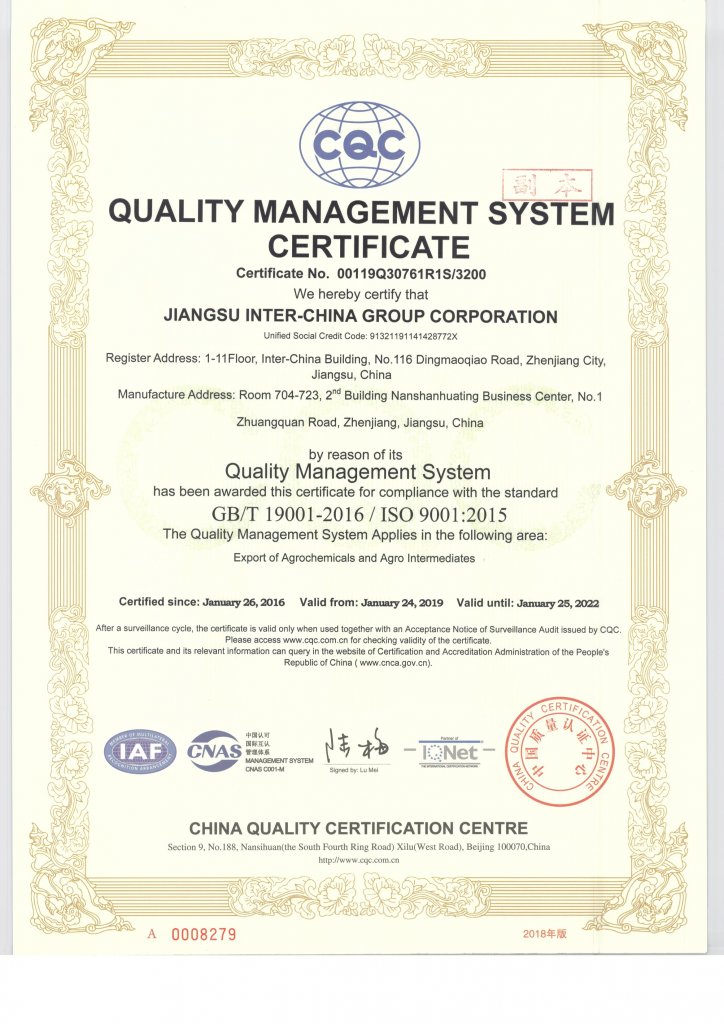 Buy your own satisfied products
Any technical questions could be solved perfectly from us.
Only takes a few seconds!